FOREST PARK HOSPITAL
(DEACONESS) MEDICAL EDUCATION
FOREST PARK HOSPITAL
formerly Deaconess Central Hospital
6150 Oakland Avenue
St. Louis, MO 63139
(314) 768-3006
(314) 768-5632 (FAX)
---

Forest Park Hospital has quality medical residency programs in Internal Medicine (Categorical and Preliminary), Transitional Medicine, and Family Medicine. All programs are unconditionally accredited. The Internal Medicine and Transitional Medicine programs are affiliated with the St. Louis University School of Medicine.

Faculty supervision with residents is incisive, comprehensive, and personal. Education fosters clinical and academic excellence. Residents are encouraged to participate in research and scholarly activities.

Forest Park Hospital is centrally-located in the west end of St. Louis City, with easy access to the entire St. Louis metro community The patient population reflects a wide diversity of social and ethnic backgrounds, and the referral base is from the St. Louis Medical Group, one of the largest primary care physician groups in the midwest.

Forest Park Hospital offers competitive wages and benefit packages for residents. Parking, meals, library resources, and photocopy services are all free.
---

If you would like to receive information regarding any of the residency programs offered at Forest Park Hospital, please e-mail your name, address, telephone number and e-mail address:


Click here if you are a prospective applicant and want additional information on the application process and requirements:
---
Top of Page
---

The Forest Park Hospital medicine residency program has a 58% ABIM internal medicine board passage rate for the years 1997-99. We have implemented a comprehensive Board Review curriculum for residents, resulting in 5 of 6 passing on the first attempt in the year 2000.

The information can be verified at the ABIM board certification site:
---

To review the faculty listing for the Department of Internal Medicine:
---

To obtain information regarding the residency program for Family Medicine of St. Louis here at Forest Park Hospital:
Family Medicine of St. Louis
---

To view the housestaff group photograph for the 1999-2000 years:
---

To access a number of resources within the Forest Park Hospital System:
---

To learn more about the Continuing Medical Education programs at Forest Park Hospital: not CME) at Forest Park Hospital:
---

Forest Park Hospital (Deaconess) received commendation from the JCAHO in 1997, receiving 99 of a possible 100 points for excellence in health care delivery.

To access the JCAHO Web site:
---
Top of Page
---

To access the St. Louis University School of Medicine home page:
---

To find interesting resources for the St. Louis area:
---

To find interesting resources on legal medicine:
---

To go to my Welcome page, where you will also find links to a number of interesting medical topics:
---
Please share our joy in honoring our year 2000 graduates and award recipients:
---

To view photographs from Forest Park Hospital:
---

Please let me know if you have any comments or suggestions regarding this Web site:
Comments or Suggestions

---
---

[Application Information][Benefits][Brochure: Internal Medicine][Brochure: Transitional Medicine]
[Continuing Medical Education][CME Supporters][Faculty][Family Medicine of St. Louis]
[Housestaff Photograph][Legal Medicine][Life at Forest Park Hospital (Photos)]
[Links of Medical Interest][Map to the Event Center][Medical Grand Rounds 2001][Noon Conference]
[Photographs from Forest Park Hospital]
[St. Louis Endocrine Club][St. Louis Educational Resources][St. Louis Health Resources]
[St. Louis Information][Schedule: Internal Medicine][Schedule: Transitional][Welcome]

[Adrenal Insufficiency(Addison's Disease)][Calcium][Cancer/Oncology][Cardiology]
[Diabetes Mellitus][Eating Disorders] [Endocrinology][Fitness][Geriatrics]
[Health News Organizations][Infectious Diseases/AIDS][Medical Ethics][Nutrition]
[Osteoporosis][Pituitary][Radiology][Thyroid][Women's Health]
---
Click here to read about the Privacy Policy for this Web site:
---
Copyright, 1994-2001


Forest Park Hospital
A

Health Care Hospital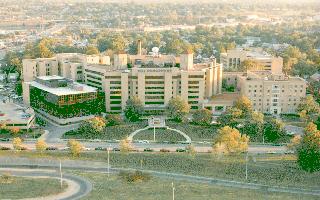 You are visitor number

since March 26, 1998
Thank you for your interest in Forest Park Hospital Medical Education.
Updated May 19, 2001

---
Add us to your favorites by pressing Ctrl + D if you have Netscape or Internet Explorer.
---
Top of Page